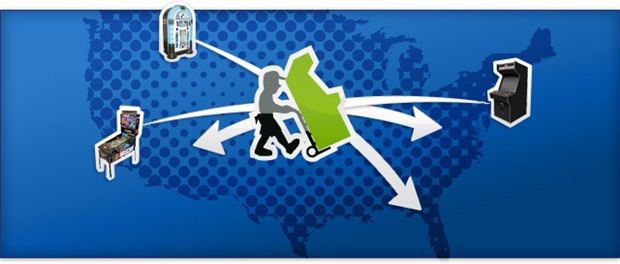 Best Pinball & Arcade Machine Shipping Rates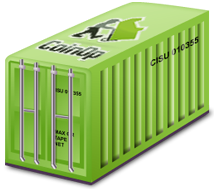 Shipping a pinball machine or an arcade machine is often the only way for you to finally get that holy grail game into your collection. We understand that in recent years that shipping rates have been on the rise and that it's been harming the pinball and arcade collectors and their ability to ship games. In reaction to rising prices, we've looked for ways to reduce the cost of shipping games from city to city across the United States and Canada. We've found shipping partners that are able to guarantee us the most competitive rates available for pinball and arcade machine shipping. If you're the seller, we'll arrange pickup from your home or business and handle delivery to its final destination while handling payment with the buyer. If you're buying a machine, we'll gather all the necessary information from you in regards to billing and schedule a pickup with the seller to get your game on its way to you as soon as possible.
All shipment quotes come with an optional $10,000 insurance coverage for only $25. We care for your pinball, arcade, and coin-op equipment and go to great lengths to insure your shipments.
The CoinOpShippers.com Difference
Unlike many shippers, we don't contract with local moving companies to handle pickup and delivery for your machine. We have a single company manage pickup, transportation, and delivery. We do this for several reasons. First, it keeps costs down. Secondly, the less your machine changes hands, the smoother the transportation process goes. Our shippers are professionals who handle freight on a daily basis, unlike many of the movers that others contract with who are more used to moving furniture and boxed items. This means that your machine will be handled by the best freight shippers in the business every step of the way. Finally, most shipments take less time when the process is handled by a single party. You'll get your game faster, it will be handled in a safer manner, and you'll pay less.
To receive a quote for shipping a pinball machine or an arcade machine, you can fill out the quote form on the right and we'll contact you with a shipping quote quickly. You can also reach us by phone, but calls are only taken during normal business hours.
Note: While pinball and arcade machines are our specialty, we can also help you ship jukeboxes, vending equipment, redemption games, and much more.